This article is part of our beginner's series on SEO. If you missed the first part, you can read "Getting Started with SEO: A Beginner's Guide" here.
The world of SEO is constantly evolving as Google continues to update its algorithm to provide better search results. So, despite knowing the basics of SEO, the key next steps involve a journey of continuous learning and adaptation.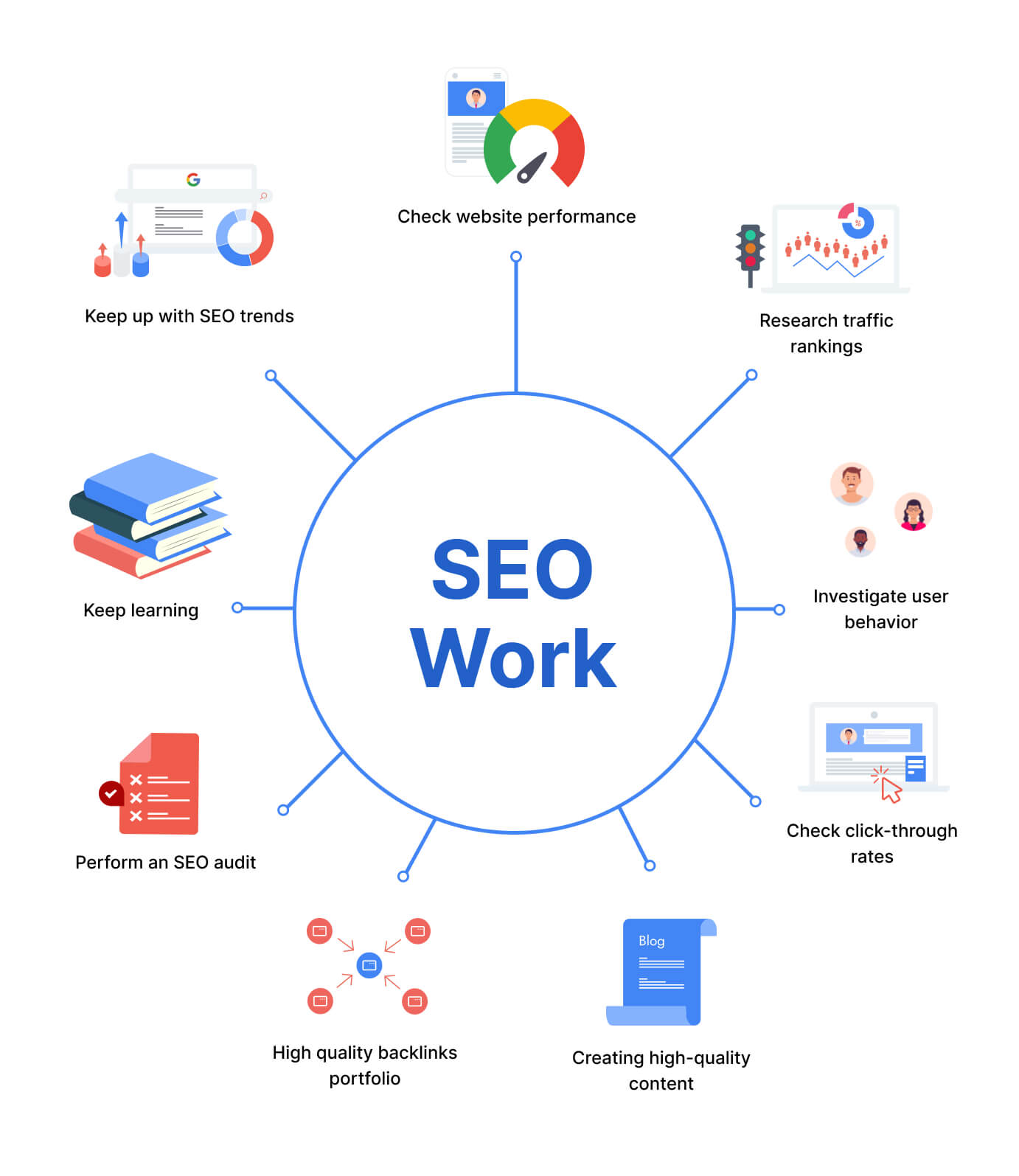 The very first step in your next leg of your journey in SEO is to constantly stay updated with the latest trends in SEO. The realm of SEO isn't static; it's as dynamic as the digital landscape itself. Algorithm changes, new protocols, technology advancements, all influence SEO.
By subscribing to quality SEO newsletters, blogs, webinars, and participating in SEO discussions platforms, you'll be in touch with the latest changes in the SEO field. 
In parallel, it's essential to use advanced SEO tools that provide valuable data and insights into your website's performance. These tools can measure various metrics, right from your keyword ranking, website loading time, bounce rate to site traffic and user behavior. Google Analytics, Google Search Console, Semrush, Ahrefs, Seodity are some of the popular SEO tools to help guide your strategy, identify strengths and shortcomings, and measure your growth.
Beyond this, comprehensively analyzing your SEO data is absolutely critical. The usage of SEO tools will avail you a pool of data. But, what truly matters is how you analyze this data and leverage it to refine your SEO strategy. By studying keyword rankings, user behavior, click-through rates, and other metrics, you can gain insights into what's working for your site and potential areas of improvement. 
While focusing on the data, one must not lose sight of the core element of SEO – content. Producing quality content on a consistent basis is extremely pivotal. Your content should offer real value to your audience, not merely serve as a vehicle for keywords. This is where advanced AI-driven tools come into play that can help manage the otherwise burdensome process of content creation. 
Next, one can't ignore the importance of links. Building a diverse and quality backlink portfolio is imperative for effective SEO. This includes creating and maintaining healthy internal links and acquiring quality external backlinks that can significantly improve your SEO performance.
Another important step involves conducting frequent SEO audits. These audits essentially give a health check of your website, checking its load speed, mobile responsiveness, broken links, and other technical factors that could be affecting your SEO performance. By identifying and fixing these issues, you can ensure your website remains user-friendly and well-optimized for search engines.
Lastly, never stop learning. From SEO webinars to online courses, workshops, or consulting with SEO experts – there are various resources out there that can help you broaden your knowledge and skills in SEO. 
While the SEO journey may seem daunting, it's indeed rewarding. It's about being flexible as changes come, continually learning, and improving. By taking these next steps with diligence and patience, you will begin to see a notable improvement in your website's search engine ranking and overall visibility. And with these gains, you'll attract more quality traffic to your site, setting the cornerstone for business growth.