If you struggle with finding the best keywords to start writing your articles or landing page, I recommend getting back to figure out your content map instead of that.
It would be best to use Keyword Research to optimize your existing articles because much more important is to give your readers the value of reading those.
But, how to find perfect keywords for your articles that will be easy to find?
A crucial thing that many forget before doing keyword research is to choose localization. Researched keywords should look different due to the country where it is searched because people search differently depending on where they are.
So if you want to optimize your article, look where you have the most significant traffic from or where you want traffic from, which helps your business.
Seodity will help you figure out this using the Organic Traffic module.
But, If you precisely know what country would be perfect.
Choose country and language.
Use Seodity Keyword Research, and start by choosing the country and language.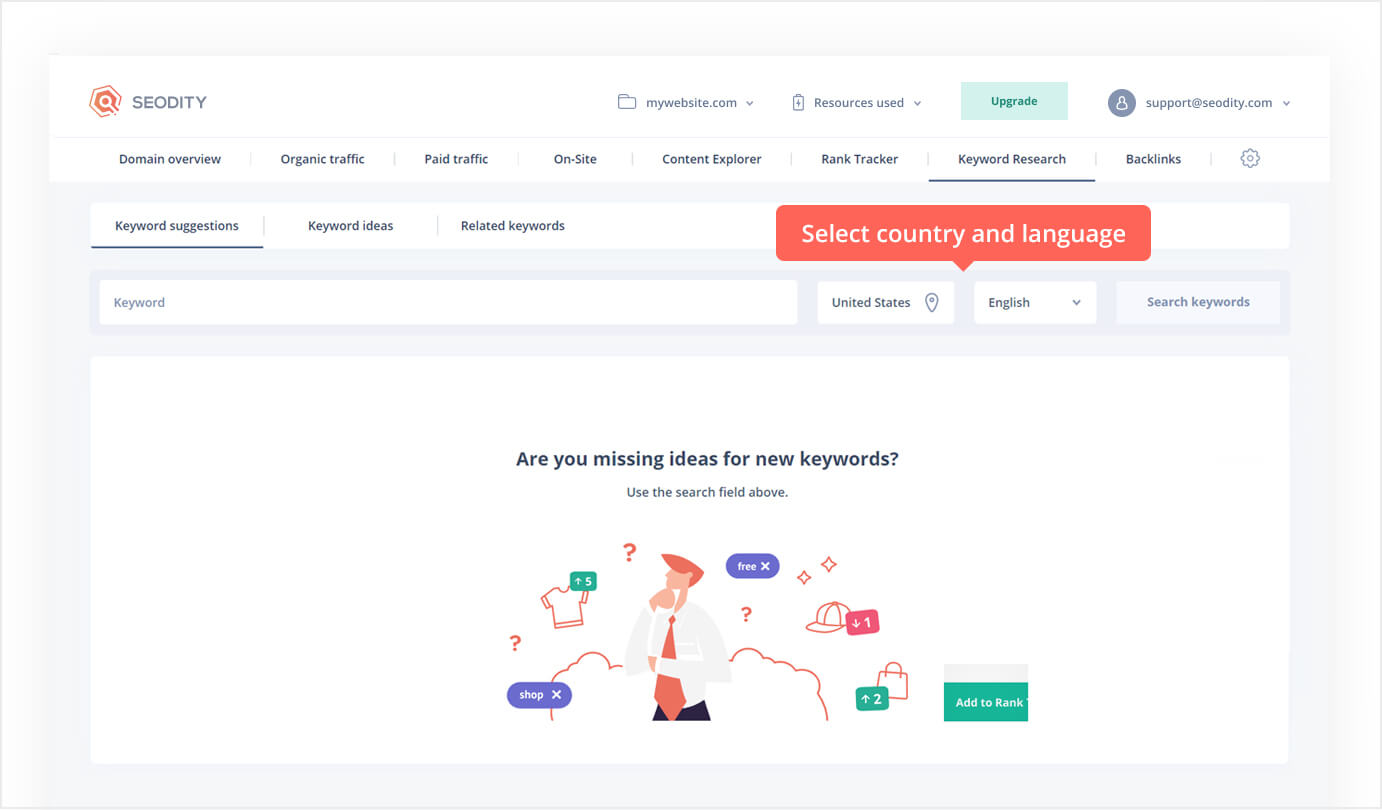 After that, enter the keyword or phrase you want to optimize. Seodity has three searching methods; let's start using the keyword suggestion method.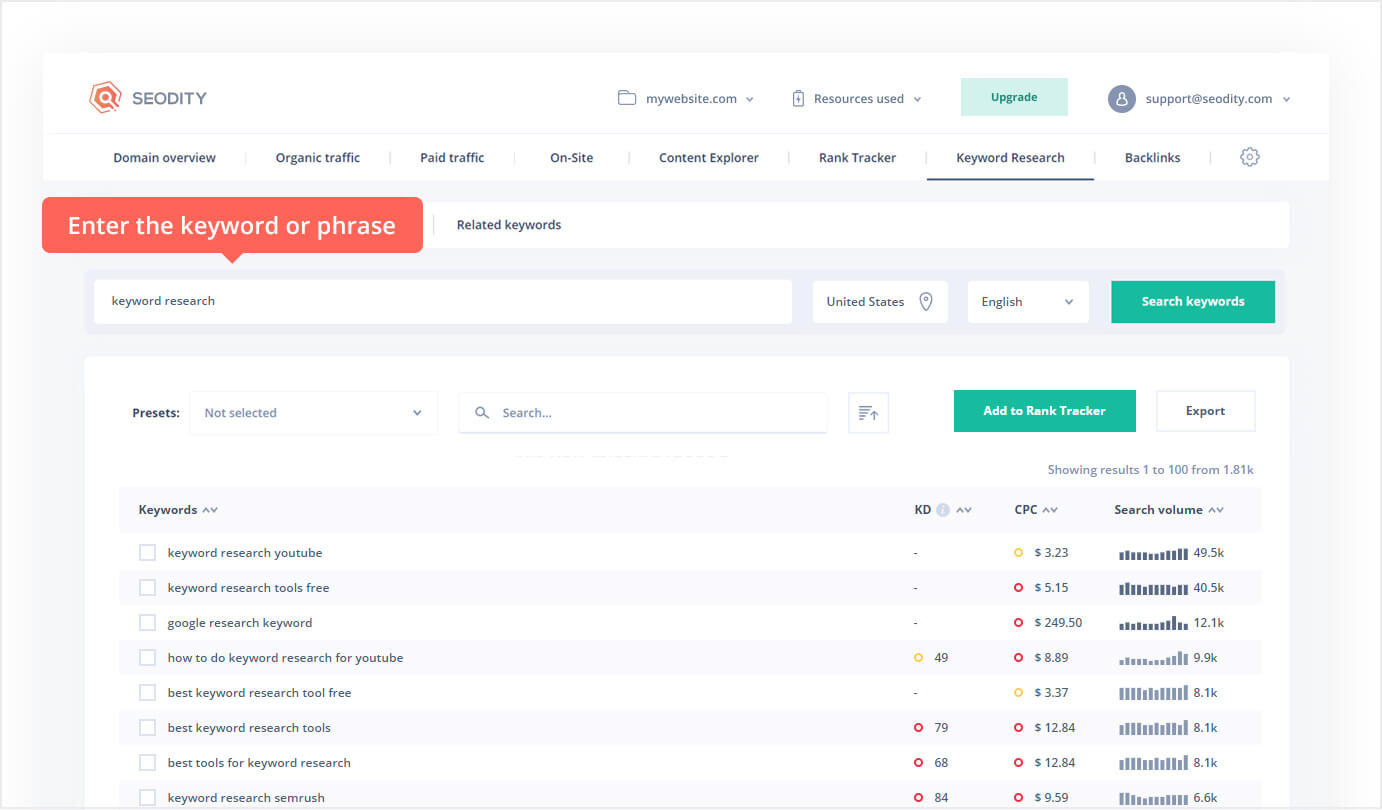 The results you can sort and filter by each column by:
Keywords

KD (keyword difficulty

CPC (cost per click in Google Ads)

Search Volume
Export filtered data
You can export those data. Just click the export button and choose the type of file.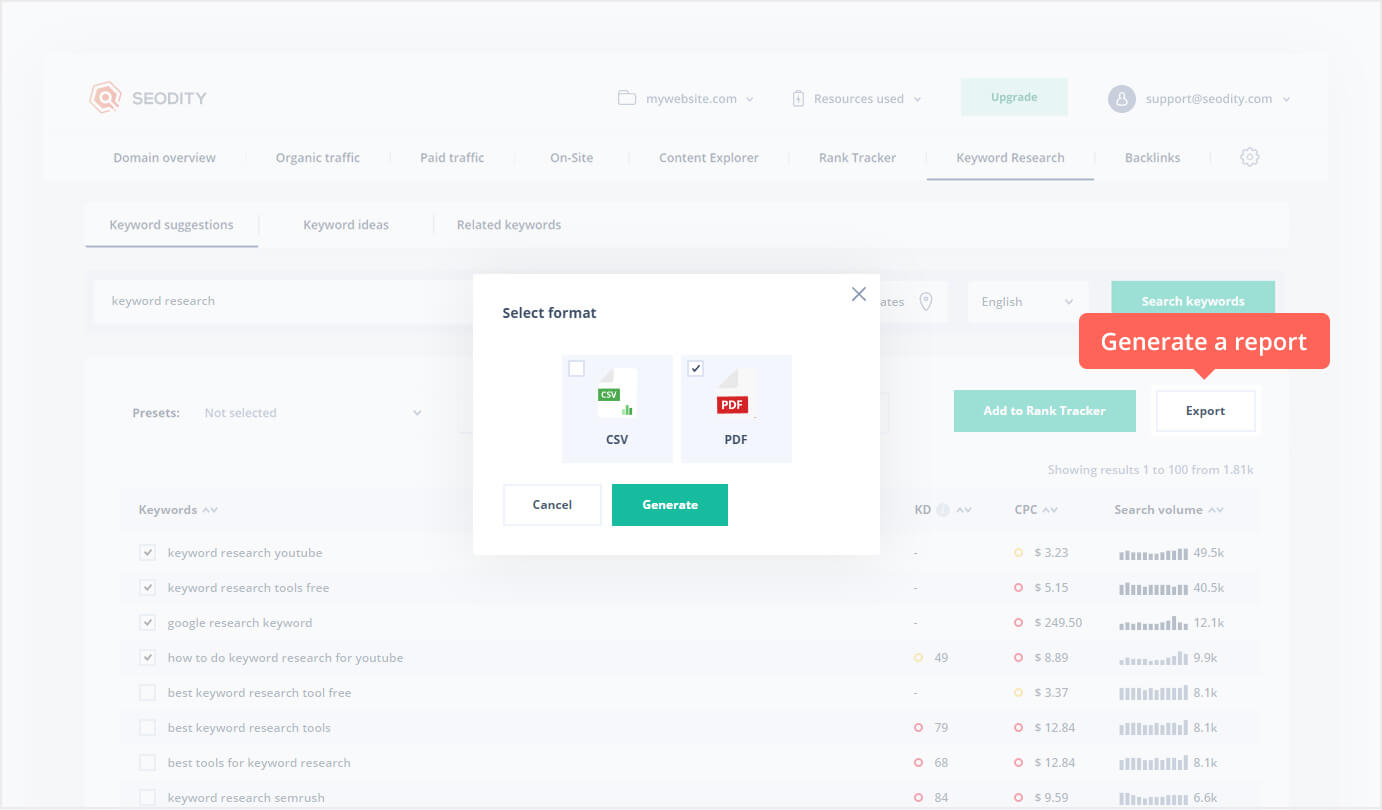 Tip: To check the frequency of keywords used in an article, you can use On-site -> keyword cloud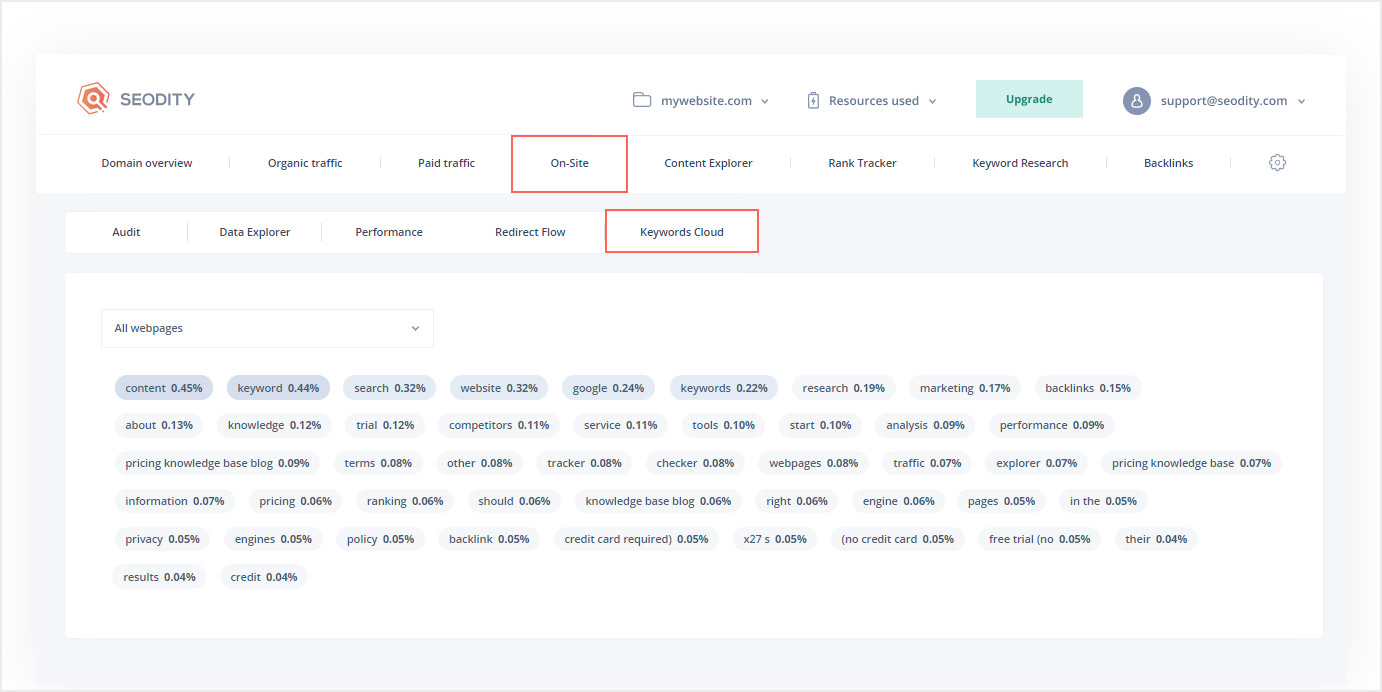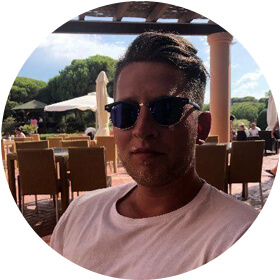 Marcin is co-founder of Seodity