Unfortunately, Google Analytics will not show you precisely from what keywords your organic traffic originated. Of course, we can use Google Search Console, but the results are still very general, and many marketers feel it is insufficient.
Seodity resolves this problem with its Organic Traffic feature. The latter will show what keywords and estimated traffic lead people to your or any website. If you are sick of "not provided" keywords from Google Analytics, it is something for you.
Let's look at the Seodity's Organic Traffic feature. You can check the traffic for each country or globally.
Select country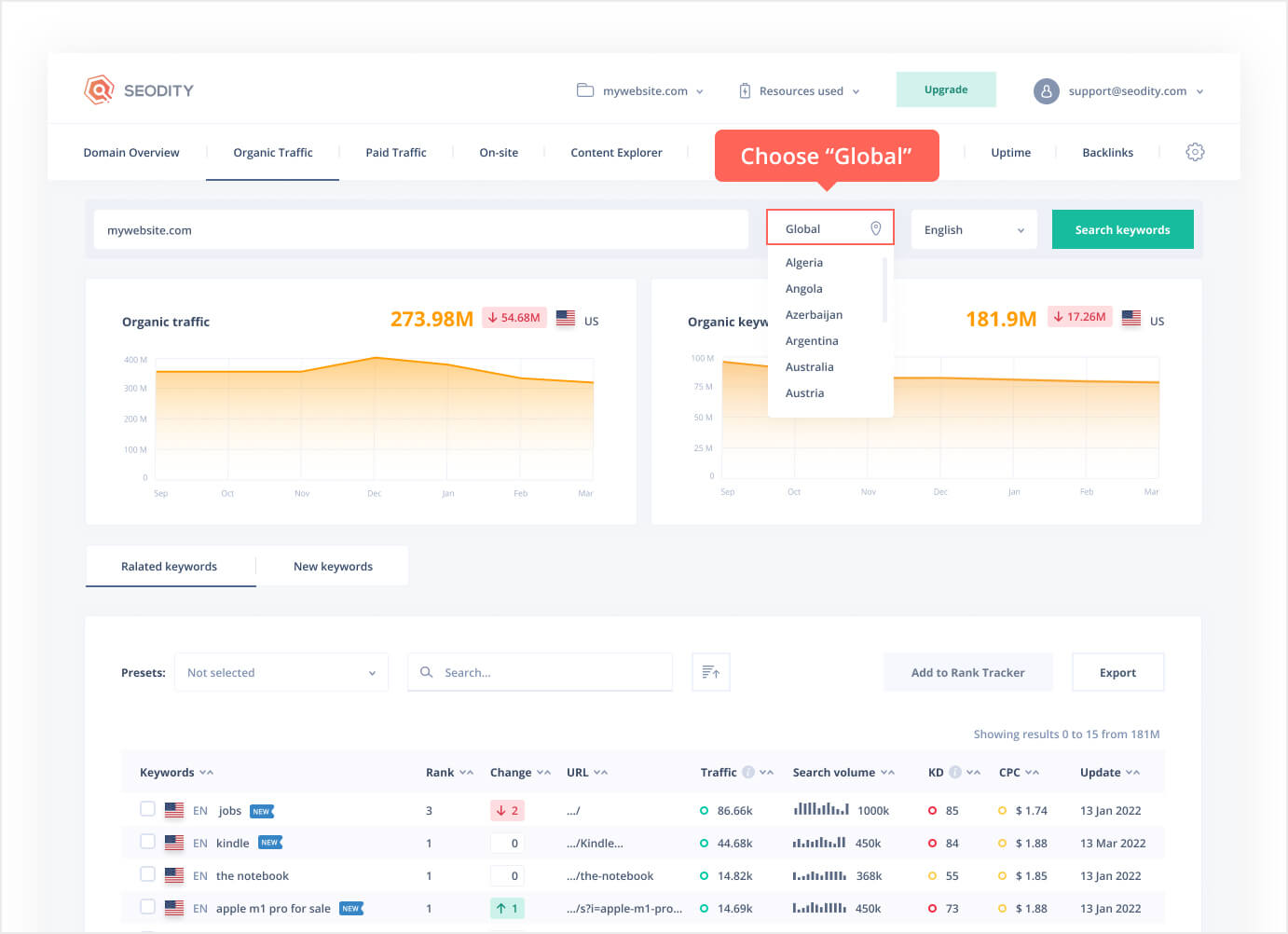 List of parameters
Every found keyword has an additional data such as:
Rank - the agile position (1-100) in Google at the time when our bot found the keyword.

Change - the ranking change from the last update.

URL - the one that the keyword linked

Traffic - estimated traffic based on clickthrough rate, search volume, and rank. Sometimes it is empty. We are trying to make our data as reliable as possible. That's why we need more time to show you an accurate result.

Search Volume - number of monthly searches of the keyword.

KD - Keyword difficulty - the parameter we use to define how difficult it is to get in the top-10 ranking (1-100) 

CPC - Cost per click in Google Ads - can be useful if your keywords are lower than the top-10 and you want to promote them in search results.

Updated - the date when we last checked the keyword.
Sorting data
And, each one of the above columns can be sorted.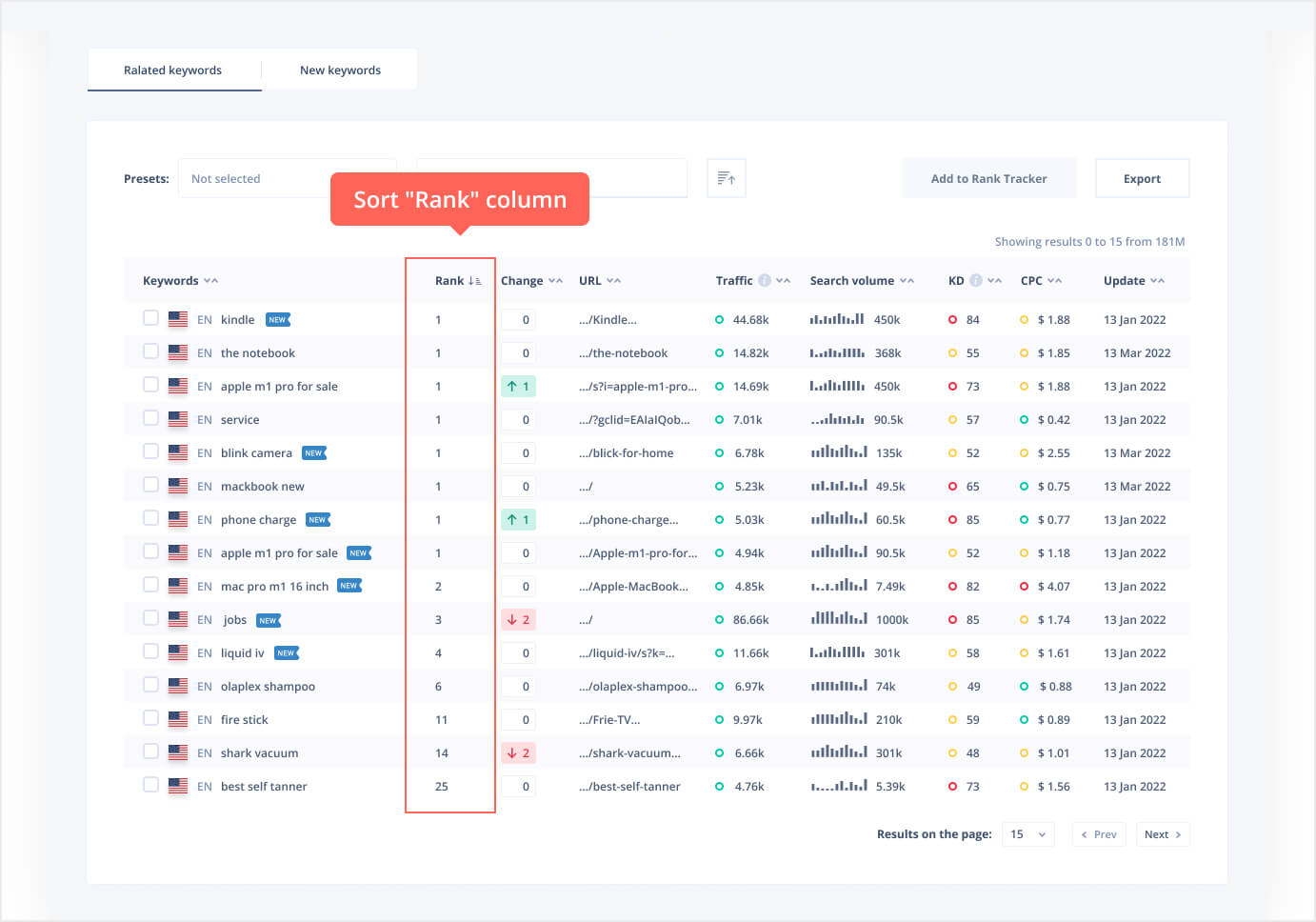 Check single webpage
You can also go deeper by checking each URL (it can be out of your domain, just any).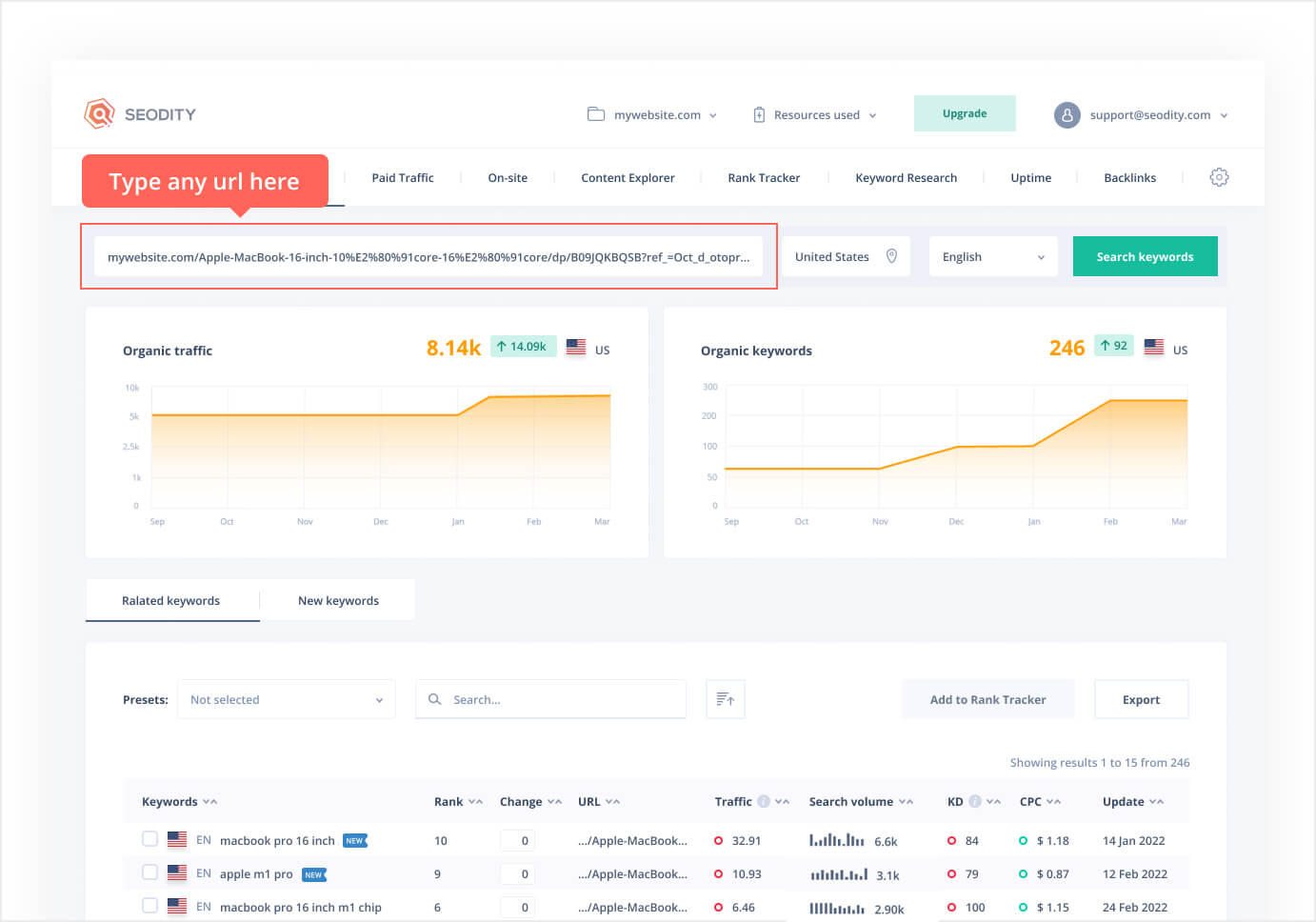 Filters
One of the cool things that Seodity provides you is advanced filtering. You can also use predefined filters that we call presets.
For example, if you want to find keywords with the potential to boost their ranking quickly, use preset "keywords with great potential."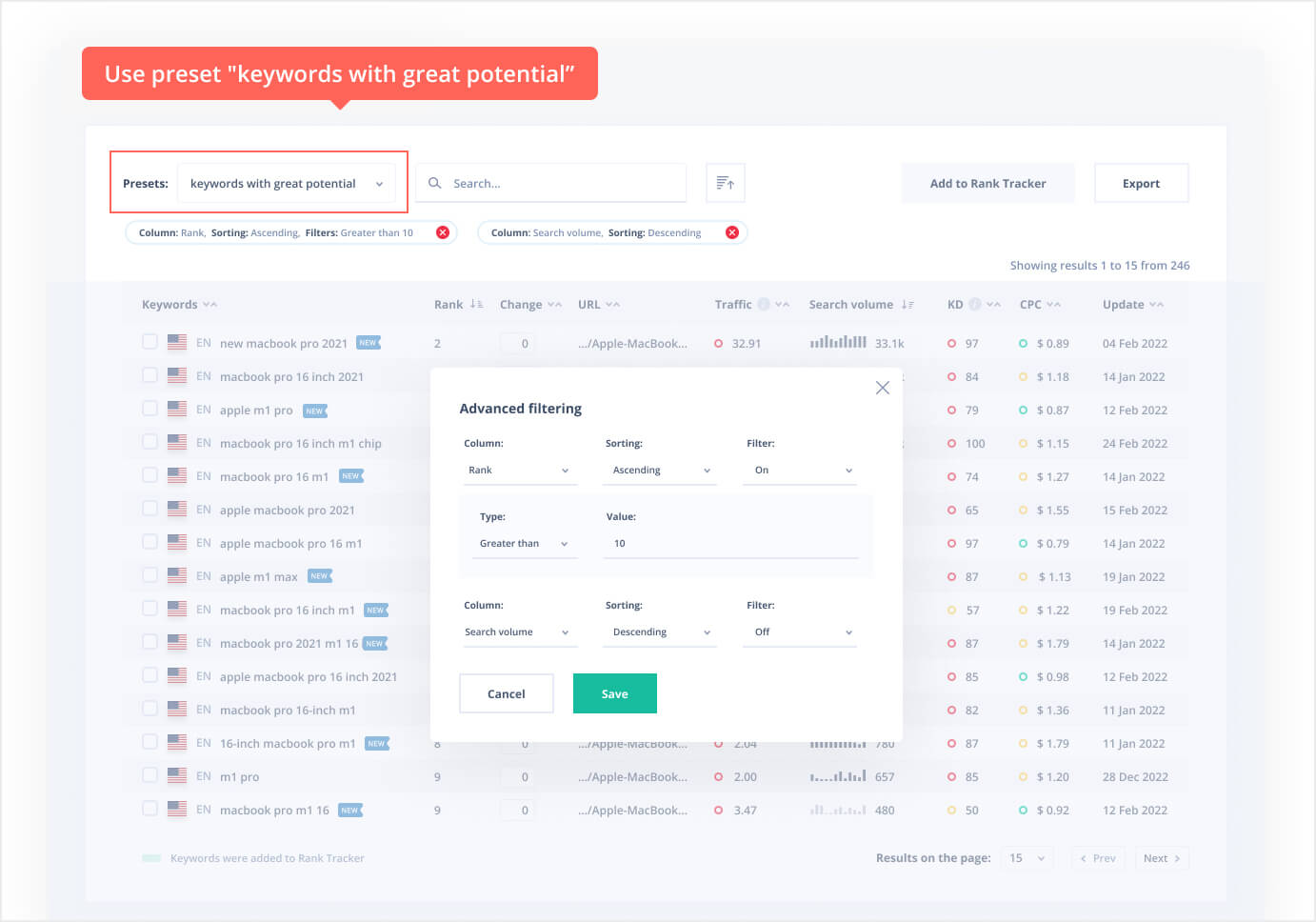 Tip: You can use the Organic Traffic feature to check your competitors' organic traffic sources.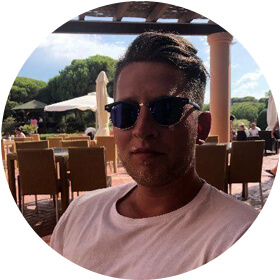 Marcin is co-founder of Seodity